NEW ITEMS as of 20 April
Please check the "Vancouver 2019"
menu on the left for three new pages:
Vancouver Transit Info
Reunion Schedule
Helen's Picks


We will be meeting in
Vancouver, BC, Canada
on 7-9 June, 2019.
For all of you who are registered
to be there, we are looking
forward to seeing every one of you!
We are going to have a great time!
We have added a list of who is planning to
attend our reunion. It is posted on the
upper-left menu, under "Vancouver 2019."
Look for:
"Who Will Be In Vancouver"
================
⬇︎ SCROLL DOWN ⬇︎
⬇︎ FOR OTHER UPDATES ⬇︎
Many of your classmates
attended our
2017 REUNION
IN MINNEAPOLIS
SEPTEMBER 22-24
Organizer: Carmen Onstad (Matthews)
We had a great time, and
Carmen did a super job!

We have received some photos
from Mitch Wood and have
added them to the site, under
"Minneapolis 2017 "at the
top left of this page.

If you have photos that you took in Minneapolis,
please send them to the webmaster so they
can be included on this site.
About 50 have been posted already under
the "Minneapolis 2017" menu tab.

--------------------------------
OLDER POSTS ARE BELOW
⬇︎
OLDER POSTS
If you are not yet registered on this site,
get thee to the menu item on the upper left
of this page, where it says:
HOW TO JOIN THIS SITE
--------------------------------
Many of your classmates (including your humble webmaster)
had a good time in Singapore, where we attended SAS's
60th Anniversary Celebration
which was held April 22-24, 2016.
Check Facebook for photos from the 300 or so people
who attended. Please send us your photos if you were there,
or at least send us some links to photos,
so everybody can see what went on.........
......(well.......some of it stays in Singapore

)

--------------------------------
If you have not seen the current Woodlands campus, it is
certainly something to be proud of: Pretty much a
state-of-the-art school. Many of us toured the facilities
while we were there, and came away very impressed.
Not only that, we were told that our "descendants"
are able to routinely beat Bangkok and all the other
American schools in the area.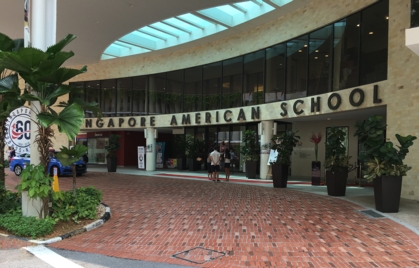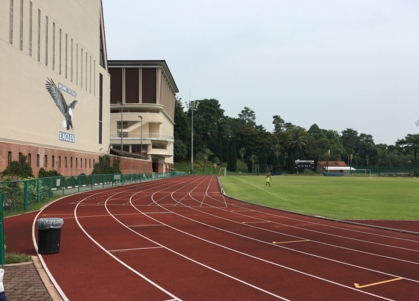 --------------------------------
In other news..............
There are photos from previous "stateside" reunions --
look to the menu on the upper left of this site to find them.
======================
There is a new Director of Alumni Relations at SAS
and her name is Beth Toole. She has joined our site,
and is listed under "Staff Profiles"
-------------------------------------------
POSTED JANUARY 2018
It is with great sadness that we
announce the death of our
friend and classmate
P.J. DONNER
(Class of 1976)
who was claimed by cancer
on 10 January 2018.
We will post details on the
"In Memory" page when they
become available; for now,
we've posted a couple of photos
there of PJ at the San Diego reunion
in June 2015.
===============================
Posted October 2017:
We recently learned
of the passing, a year ago,
of our classmate
LINCOLN CATCHINGS
(Class of 1964)
Go to the "In Memory" page for details.
===============================
Posted 5 August 2017:
We have been notified of the passing of
BETTY HINTZ,
mother of our classmates
Tina, Curt, Andrew and Adrienne.
Many of our members regarded Mrs. Hintz
as a "second Mom." She passed away
in June 2017. Please check the "In Memory"
page; scroll down to the bottom where
"Guests" are listed.
-------------------------------------------
Posted 10 January 2017:
We have learned of the passing of
CHARLES STOEHRMANN,
father of Ken Stoehrmann (1968), and
Bonnie Stoehrmann Berry (1970).
Charlie passed away at the end of December.
Many of us remember him as one of the
original members of the SAS Board,
as well as softball coach to so many of us.
Please check the "In Memory" page;
scroll down to the bottom
where "Staff" are listed.
-------------------------------------------
Posted 31 August 2016:
We have learned of the passing
of our classmate
RUTH McMURRAY BLIGHT '63
Please check the "In Memory" page.
========================
THERE ARE ALSO MORE
ANNOUNCEMENTS BELOW,
including....
• List of people whose email addresses
didn't work
PLEASE help us find them!
• Current site email address
SCROLL DOWN
FOR MORE INFORMATION
==========================
ANNOUNCEMENTS
•

Posted 15 December, 2014

Here is a list of people whose emails, from this site, got returned for bad address or some other problem. Considering there are almost 1000 names on the main list who were sent an email, the names below represent a relatively small number of missing persons. However, if you know how to get in touch with any of these people, PLEASE direct them to the site!

1959 Stuart Lippe

1961 David Baker

1964 Heidi (Pixton) Copa

1966 Jim Baker

1969 Don Gillis
1971 Gregg Hansen

1972 Beatrice (Wellensiek) Williams

1973 Karen Brown-Biela

1973 Stephen Marcopulo

1973 David Wakefield and Ann (Cox, 1972) Wakefield

1974 Randy Fougerousse

1974 John Harris

1974 Cindy (Jennings) Seale

1974 Jane Nelson

1974 Tom Whelan

1975 Jeffrey Engle

1975 Tom Fowler

1975 Greg Hattingh

1976 Ron Elston

1976 Debbie Finch

1976 Danny Flores

1976 Degan Hambacher

1976 Stuart Nickerson

1976 Margaret Rosenberg

1976 Amy (Stark) Haywood

1976 Mary (Stark) Clark

1977 Diana (Davis) Hazelwood

1977 Leticia Hallmark

1977 Susan (Lamson) Hughes

1977 Yoshi Okuda

1978 John Cahill

1978 Taylor Culpepper

1978 Richard Grayson

1978 Janas Kukla

1978 Belinda Mobley

1986 Bill Anderson

1986 Jeni Anderson

1990 Mike Miller

1991 Kristi (Hagen) Bauer

UNKNOWN Don Clark

UNKNOWN Debbie Lucas

UNKNOWN Phil Miques

•

Posted 15 December, 2014

Outgoing email from this site will now come to you from webmaster@sasreunion.net

This was done to get away from the former "atlanta2013@sasreunion.net" address, in favor of something more generic which can be used for future reunions. The "atlanta" address still works, but we'd like to ask you to include the new address in any "whitelist" or "approved senders" list your email software may require, in order to make sure you continue to receive mailings from the site and the reunion committees. Eventually the "atlanta" address will go away.