2022 REUNION NEWS
As of 14 June 2022
OUR REUNION IS
ON HOLD AGAIN.

ALTHOUGH FEWER
PEOPLE ARE GOING
TO THE HOSPITAL
DUE TO COVID INFECTIONS,
AND FEWER ARE DYING
FROM THIS DISEASE,
THE FACT OF THE MATTER
IS THAT INFECTIONS
FROM THE LATEST STRAIN
OF THIS VIRUS
ARE RISING -- AGAIN.
Until this trend is
heading in the right
direction, we see
no good reason to
hold what might well
be a "super-spreader"
event involving lots
of people in one place.
This is yet another
change from earlier
plans, which announced
dates for this fall (2022).
We are now planning for
April or May, 2023,
in Austin, Texas.
Everyone should receive
an email within the next
couple of days, announcing
this latest change.
Please bear with us:
We are doing our very best
to put together
a safe, fun reunion --
because we have not
seen each other in
over three years, and
we need to get together
again, and soon.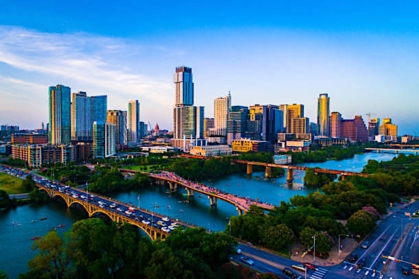 WE WILL SEE YOU IN AUSTIN
IN THE SPRING OF 2023 !!
===================
Scroll down for earlier news items
⬇︎⬇︎⬇︎⬇︎⬇︎
PRIOR REUNION BULLETINS
As of 22 September 2021
We have made the difficult decision
to postpone our reunion until
the fall of 2022.
Dan and Susie Scull,
who are hosting our reunion in
Austin, Texas,
and also organizers of the past
several reunions,
have all had a say
in making this decision.
The reason, of course, is COVID.
Things are just too uncertain right now,
and until the path of this country
towards a resolution of this pandemic
becomes more certain, it just does
not make sense to schedule a
large gathering next spring.
The vote among prior organizers
was unanimous, by the way.
Even if we were to try to have
our gathering in a different city,
there is a significant reluctance
to travel among many people
who usually attend.
The reason we picked the fall of 2022
instead of the summer: It's mighty
hot in Austin in the summer.
Stay tuned to this site for further
information. We are NOT giving up!
We've been having successful reunions
ever since 1981, and we intend to
keep doing so for as long as we can.
But this pandemic is forcing tough
decisions on all of us, and in the interest
of everyone's safety, we're going to
have to delay our plans again.
===========================
Earlier news (as of 6 June 2021)
We are waiting for specific word from
Dan and Susie Scull, but it now
looks probable that our 2021 reunion
will become our 2022 reunion.
If we have to meet in "even" years
instead of "odd" ones, it's a
relatively small price to pay for
living through a pandemic which has
caused so much upheaval for so
much of our world and so many
of its citizens.
The reason Dan and Susie are thinking
in terms of April 2022 is that April is
THE month to be in Austin, and
pandemic issues may not be sufficiently
settled in time for a reunion in the
fall of 2021.
We'd recommend you NOT deal with the hotel
right now. The Hyatt will likely still be
"Reunion Central" for April 2022, but
they have our whole reunion "on hold"
for now and will not be entertaining
new reservations. If they are "holding"
your reservation from April 2021, we'd
recommend you sit tight until we know
what the new plan is.
The Hyatt's link is shown below --
scroll down to find it.
AND STAY TUNED TO THIS SITE!
Also, we'll email everybody when a
decision is made.
===============================

Earlier news (as of 22 Oct 2020)
Dan and Susie Scull, who have been planning our
next reunion for Austin, Texas in April 2021,
have had to make the difficult decision
to postpone this reunion.
The fact of the matter is that none of us has any idea
how long or how serious this pandemic will be, and
so it has been decided to call off our plans until
the situation has become a little more predictable.
Dan and Susie had earlier considered having the reunion
in the fall of 2021, so as of now that is the latest plan.
We may have to alter that plan, too,
once we see where this virus is headed.
A lot of plans are "up in the air" over this virus, and
we know many of you have had to postpone weddings,
family gatherings and vacations. We are all
in the grip of this thing, and it is a major problem
that is interfering with all our lives.
The State of Texas, like so many other states,
is certainly not immune from the current spikes
in the pandemic, so we just have to play it safe for now.
We hope you have not made plans to be in Austin
that you can't cancel! Stay tuned to this site for updates,
and we'll notify everyone via email once we are able
to get back into reunion mode.
In the meantime, let's all hope for a vaccine
and a comprehensive treatment plan that
will make 2021 a lot better year
than 2020 has been!
===============================
As of 18 October, 2020:
We have just learned of the death
of our classmate, whom many of you knew as
Carol Campbell (SAS Class of 1969).
Her husband, Dave Traller, said that she had been
suffering from an infection, but while being treated in the
hospital her health deteriorated rapidly and her heart stopped.
This happened on the morning of 18 October.
She was a wonderful person, and will be missed.
===============================
MORE NEWS ABOUT AUSTIN, TEXAS
as of 27 MAY 2020.
Dan (SAS 1968) and Susie Scull were hard at
work planning a great reunion for us all,
when this (#@%$@#%) virus happened.
Dan and Susie had tentatively selected the
HYATT REGENCY HOTEL
208 Barton Springs, Austin, TX 78704
*** AS OF MAY 2022, THIS COULD CHANGE ***

https://www.hyatt.com/en-US/hotel/texas/hyatt-regency-austin/ausra?src=corp_lclb_gmb_seo_nam_ausra
We were told the web address for the hotel
(which was included in the email) did not work.
The rather long address shown above, however,
DOES work.
In the meantime, STAY SAFE! We want to see
every one of you healthy and happy once
we can all get together again.
================
⬇︎ SCROLL DOWN ⬇︎
⬇︎ FOR OTHER UPDATES ⬇︎
OLDER POSTS
If you are not yet registered on this site,
get thee to the menu item on the upper left
of this page, where it says:
HOW TO JOIN THIS SITE

================
Speaking of getting together again,
about 35 of your classmates who once
were residents of the
Methodist/Lutheran Hostel at
18 Farrer Road held a
"Zoom Reunion" on 9 May, 2020.
It was great to see so many familiar faces
from our SAS days, and to hear a little
bit from each person about what they've
been doing all these years.
Many thanks to Betsy Snead West and
Vivian Ho for setting up this Zoom session!
==========================
We're pretty sure you have all heard
about the death of our friend and coach,
Mr. Kasinathan.
Kasi had been teaching and coaching
in Luxembourg, when his heart finally
had enough. We will certainly miss him!
=============================
GREAT JOB!!!!!
by Helen Wong and Ernie Wong,
who planned and hosted the great time we all
had in Vancouver 7-9 June 2019!
There is a Facebook page named
"SAS VANCOUVER 2019"
that has photos from Vancouver.
=================
Many of your classmates (including your humble webmaster)
had a good time in Singapore, where we attended SAS's
60th Anniversary Celebration
which was held April 22-24, 2016.
Check Facebook for photos from the 300 or so people
who attended. Please send us your photos if you were there,
or at least send us some links to photos,
so everybody can see what went on.........
......(well.......some of it stays in Singapore

)

--------------------------------
If you have not seen the current Woodlands campus, it is
certainly something to be proud of: Pretty much a
state-of-the-art school. Many of us toured the facilities
while we were there, and came away very impressed.
Not only that, we were told that our "descendants"
are able to routinely beat Bangkok and all the other
American schools in the area.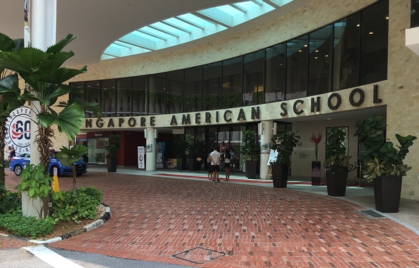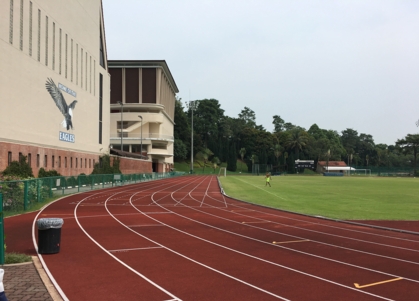 --------------------------------
In other news..............
There are photos from previous "stateside" reunions --
look to the menu on the upper left of this site to find them.
======================
There is a new Director of Alumni Relations at SAS
and her name is Beth Toole. She has joined our site,
and is listed under "Staff Profiles"
-------------------------------------------
POSTED JANUARY 2018
It is with great sadness that we
announce the death of our
friend and classmate
P.J. DONNER
(Class of 1976)
who was claimed by cancer
on 10 January 2018.
We will post details on the
"In Memory" page when they
become available; for now,
we've posted a couple of photos
there of PJ at the San Diego reunion
in June 2015.
===============================
Posted October 2017:
We recently learned
of the passing, a year ago,
of our classmate
LINCOLN CATCHINGS
(Class of 1964)
Go to the "In Memory" page for details.
===============================
Posted 5 August 2017:
We have been notified of the passing of
BETTY HINTZ,
mother of our classmates
Tina, Curt, Andrew and Adrienne.
Many of our members regarded Mrs. Hintz
as a "second Mom." She passed away
in June 2017. Please check the "In Memory"
page; scroll down to the bottom where
"Guests" are listed.
-------------------------------------------
Posted 10 January 2017:
We have learned of the passing of
CHARLES STOEHRMANN,
father of Ken Stoehrmann (1968), and
Bonnie Stoehrmann Berry (1970).
Charlie passed away at the end of December.
Many of us remember him as one of the
original members of the SAS Board,
as well as softball coach to so many of us.
Please check the "In Memory" page;
scroll down to the bottom
where "Staff" are listed.
-------------------------------------------
Posted 31 August 2016:
We have learned of the passing
of our classmate
RUTH McMURRAY BLIGHT '63
Please check the "In Memory" page.
========================
THERE ARE ALSO MORE
ANNOUNCEMENTS BELOW,
including....
• List of people whose email addresses
didn't work
PLEASE help us find them!
• Current site email address
SCROLL DOWN
FOR MORE INFORMATION
==========================
ANNOUNCEMENTS
•

Posted 15 December, 2014

Here is a list of people whose emails, from this site, got returned for bad address or some other problem. Considering there are almost 1000 names on the main list who were sent an email, the names below represent a relatively small number of missing persons. However, if you know how to get in touch with any of these people, PLEASE direct them to the site!

1959 Stuart Lippe

1961 David Baker

1964 Heidi (Pixton) Copa

1966 Jim Baker

1969 Don Gillis
1971 Gregg Hansen

1972 Beatrice (Wellensiek) Williams

1973 Karen Brown-Biela

1973 Stephen Marcopulo

1973 David Wakefield and Ann (Cox, 1972) Wakefield

1974 Randy Fougerousse

1974 John Harris

1974 Cindy (Jennings) Seale

1974 Jane Nelson

1974 Tom Whelan

1975 Jeffrey Engle

1975 Tom Fowler

1975 Greg Hattingh

1976 Ron Elston

1976 Debbie Finch

1976 Danny Flores

1976 Degan Hambacher

1976 Stuart Nickerson

1976 Margaret Rosenberg

1976 Amy (Stark) Haywood

1976 Mary (Stark) Clark

1977 Diana (Davis) Hazelwood

1977 Leticia Hallmark

1977 Susan (Lamson) Hughes

1977 Yoshi Okuda

1978 John Cahill

1978 Taylor Culpepper

1978 Richard Grayson

1978 Janas Kukla

1978 Belinda Mobley

1986 Bill Anderson

1986 Jeni Anderson

1990 Mike Miller

1991 Kristi (Hagen) Bauer

UNKNOWN Don Clark

UNKNOWN Debbie Lucas

UNKNOWN Phil Miques

•

Posted 15 December, 2014

Outgoing email from this site will now come to you from webmaster@sasreunion.net

This was done to get away from the former "atlanta2013@sasreunion.net" address, in favor of something more generic which can be used for future reunions. The "atlanta" address still works, but we'd like to ask you to include the new address in any "whitelist" or "approved senders" list your email software may require, in order to make sure you continue to receive mailings from the site and the reunion committees. Eventually the "atlanta" address will go away.